The only fitness I've ever enjoyed has been cycling
Fitness is a struggle. Moving isn't my thing. The problem? I'm slow. Really slow. Going fast is in my blood. It feels good moving quickly. Sure, it's common to enjoy speed, but it is my biggest hurdle in being active.
Now, however, I can ride my bike.
I'm not going extremely fast. But fast enough. Topping out around 20mph is good enough for my thrill seeking side.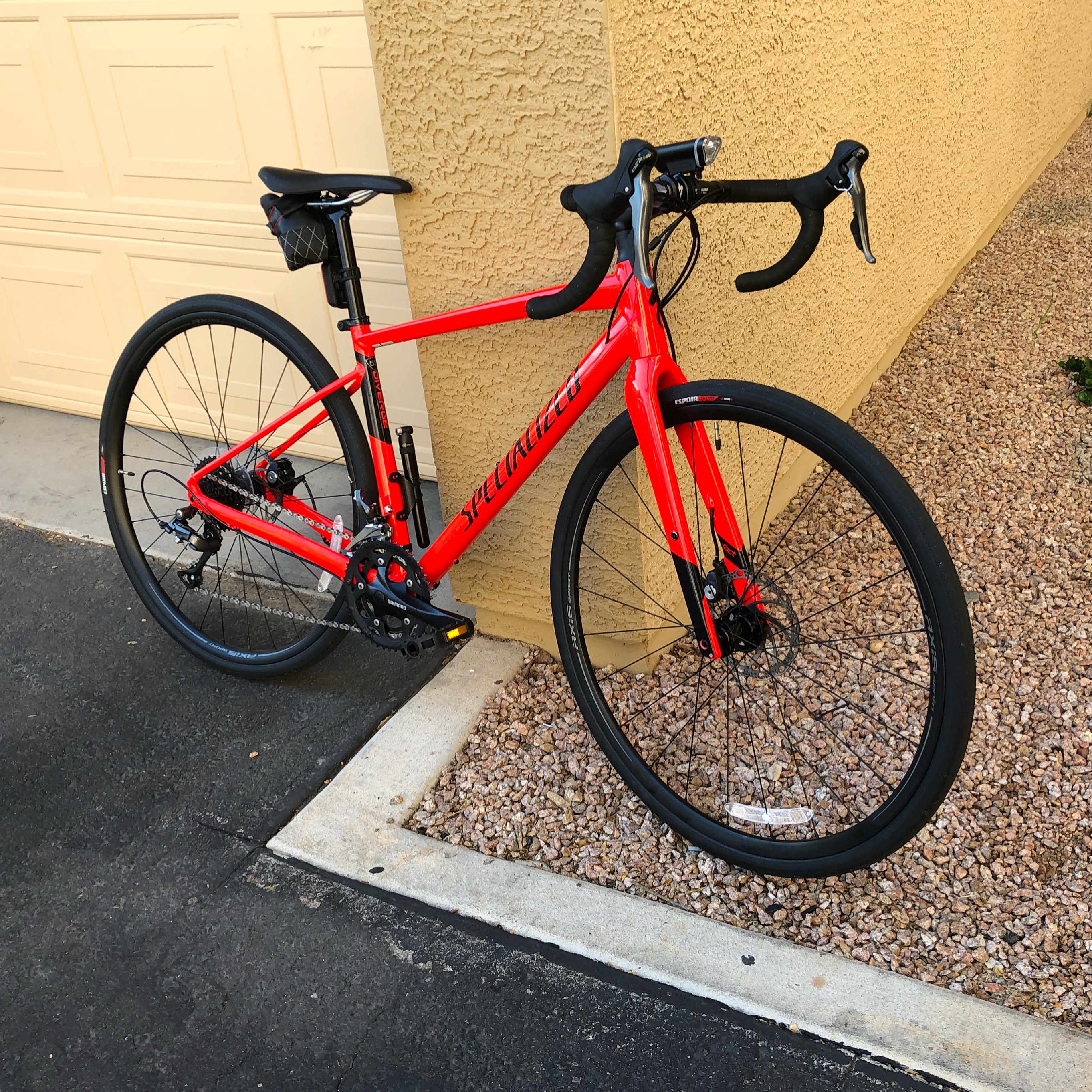 My Bike: Specialized Diverge E5
What I've nicknamed, "Red Dragon," (because I'm a huge D&D nerd), this comfortable, yet performant bike sits between a cyclocross and road bike. That gibberish basically means it can handle more off-road riding than a road bike but won't be as fast. What that means for me is that it's comfortable and still pretty quick. Perfect for a beginner.
A side benefit of cycling for me is the gear. There's so much of it and I couldn't be happier. Being a huge fan of well-designed consumer electronics fits almost perfect with being a cyclist. There's the cross section of data, electronics and mechanics that is too much fun.
This gushing rambling aside, I'm really glad I found cycling. I'm feeling more fit and ready to take on the world…a couple miles at a time.